PROMOTED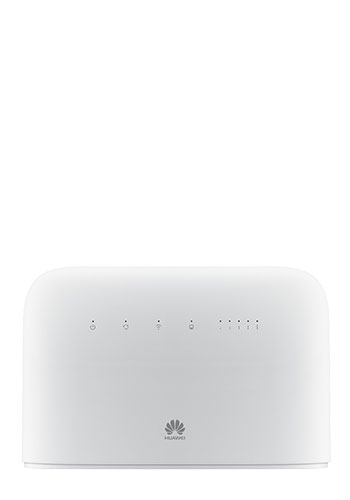 Free delivery

20GB Free data (for 30 days)

Plug n' Play Installation
Top 5 Must-Have Apps For South Africans In 2019

Mobile phones can do a lot these days. You can play games, watch films, manage your finances, run your business, and so much more. That said, the proudly South African approach to smartphones actually turns out to be pretty simple. You'll find your typical South African has five basic needs a smart device should meet: Connection, Entertainment, Sharing, Finance, and Safety. Phil's found what he believes are the quintessential smartphone apps that fit these categories beautifully. Let's get right into it.

WhatsApp
An app so popular, it should come preloaded with your next mobile phone contract: WhatsApp is the messenger app of choice for most South Africans. It's become such a beloved app that Cell C, MTN, Vodacom, and Telkom have been tripping all over themselves to offer the best WhatsApp bundles and add-ons to their smartphone deals. There's a reason for this popularity: it's easy to use, connects you in an instant, and doesn't take too much data. If you're one of the few people, who doesn't have this app on their phone yet, get on it!
DSTV Now
So many shows, not nearly enough time. You can't fit your television in your pocket, but you can carry your DSTV bouquet around on your smartphone. DSTV Now is a free app that DSTV invites its subscribers to take advantage of. A DSTV Now account lets you keep up with your favourite watchables on your laptop, your tablet, and your cell phone. With DSTV Now (and a good data deal), you can take a break from the couch potato lifestyle and take your shows on the road.
Uber
Although Bolt (aka Taxify) is still gaining in popularity, the favourite transport app for many South Africans is still the original OG – Uber. This phone-friendly taxi service has branched out quite a bit (most notably with the introduction of UberEats), but still maintains its reputation for safe, convenient urban travel. Whether you're looking for a lift to help you arrive alive after a night out or you're looking for a side hustle as a driver, Uber offers something for everyone.
Truecaller
Your time is precious, so when your phone rings, you don't pick up for just anyone. You don't want to answer the phone only to have a call centre agent talk your ear off about stuff you don't need. Make spam calls a thing of the past with Truecaller. This app was developed by two university students with too much time on their hands (and too much spam on their mobile phones) and now has over 130 million active users! Here's how it works: when your phone rings, a call alert pops up to let you know the identity of the person calling you. Sometimes Truecaller will identify the caller by name or by the name of the company they are calling from, while on other occasions you will be told that the call is straight "Spam". Once you've accepted or rejected the call, you can choose to have Truecaller block the number or tag it as belonging to a particular company or organisation.
Snapscan
These days, everyone is preferring to go both cashless and cardless. Whether you're browsing a market or looking to support a start-up without the card facilities yet, with Snapscan you have access to your cash without flashing paper provided you have your smartphone on hand. This app supports credit and debit cards, and transactions can take place in seconds. With its cutting-edge fraud protection technology, you can enjoy carefree transactions, whether you're buying or you're one of the 40,000 merchants across the country using this app as an essential part of your business.
Final Word From Phil
As you can see, Uber and WhatsApp are great for connecting and sharing; Truecaller has your back where safety is concerned; DSTV Now will entertain you for days; and Snapscan can keep the money rolling on a day (or night) on the town! If you don't have these apps on your smartphone already, you should probably hop to it. Don't waste time on second-rate apps; fill your phone with the tried and tested apps every South African needs and loves.