PROMOTED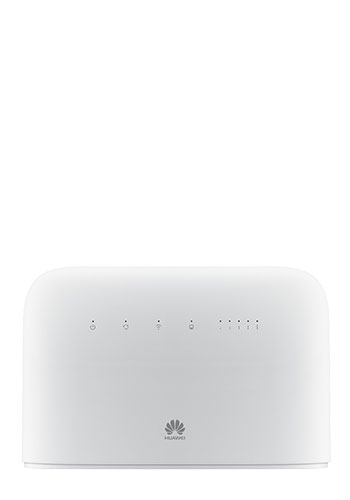 Free delivery

20GB Free data (for 30 days)

Plug n' Play Installation
iPhone 11: Features, Camera and Price

Harder, better, faster, stronger – if it weren't already the name of a popular Daft Punk song, these words could easily be the by-line for the new iPhone 11. Apple seems especially proud of this baby. Can we blame them? The iPhone 11 and its feature-rich siblings have a lot to offer the modern smartphone users. Apple boasts that this is their most durable iPhone to date with longer battery life and an unbelievably powerful processing chip. Phil here, and we're going to take a look at what all the fuss is about with the iPhone 11.
iPhone 11 Features
Truth be told, the real start of the show has to be the iPhone 11's processor. This new smartphone superstar is powered by Apple's new A13 Bionic chip, which outperforms last year's iPhone XR as well as the Samsung S10+ that was received earlier this year with equal fanfare. When they introduced the iPhone 11 Pro, Apple told us to expect a 20% improvement in the performance of the CPU, GPU, and neural processor contained in the A13 Bionic. The A13 processor delivers a powerful and fluid experience, while being kind to your battery life.
And the iPhone 11 makes terrific use of this powerhouse processing chip. Apple's new smartphone comes equipped with Dolby Atmos audio technology, giving you a whole new take on an immersive experience. This sound quality is beautifully complemented by the iPhone 11's eye-popping, liquid retina LCD display. The screen automatically adjusts its white balance to match the colour temperature of the light around you. On iPhone 11 Pro, Super Retina XDR display that is brighter in sunlight. Plus its high-contrast ratio makes it ideal for HDR movies and HDR photos. The screens of all iPhone 11 models are wonderfully responsive, activating when you tap the screen or raise your phone to look at it.
Like Huawei boasted about the durability of its foldable smartphone, Apple is claiming the iPhone 11 is fitted with the toughest glass in a smartphone, which is strengthened through a dual ion-exchange process. Given iPhones' track record with screen durability, I doubt anyone is going to put this claim to the test anytime soon. In other exciting spec news, the iPhone 11 was designed to be water resistant up to 2 metres for up to 30 minutes (double the depth of iPhone XR), while the iPhone 11 Pro (and iPhone 11 Pro Max) is water resistant to 4 metres for up to 30 minutes – now that's deep!
The iPhone 11 is available in six colours (black, white, red, purple, green, and yellow) and the phone's casing is reinforced with an anodised, aluminium finish, which Apple claims is more durable.
With it's gorgeous, sizeable display, the iPhone 11 makes for an impressive gaming smartphone in its own right (it would certainly make our list of gaming smartphones in 2019). You can expect this beauty to come set up with all the latest software updates iPhone users adore like dark mode and the option to create your own personalised emojis.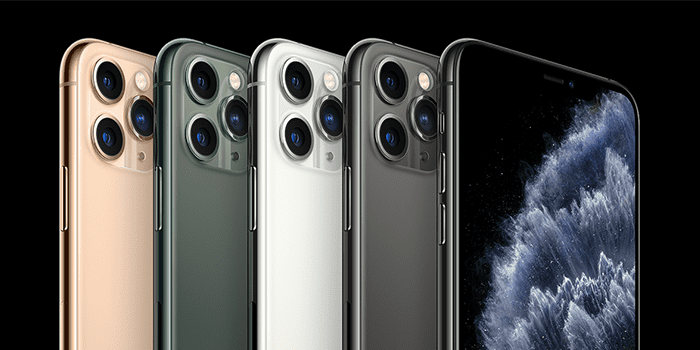 iPhone 11 Camera
Apple is really pushing its camera to the foreground, when talking about the iPhone 11. If you're an aspiring smartphone photographer, you may want to keep this smartphone in your arsenal of smartphone photography tech. 
Of course, the smarter the iPhone, the better the camera. The iPhone 11 Pro and iPhone 11 Pro Max take the prize for being the best of the best. The iPhone 11 features a 12-MP wide (f/1.8) and 12-MP ultra-wide (f/2.4) cameras. Meanwhile this phone's big brothers have these two cameras, plus an additional 12-MP telephoto (f/2.0) camera. What does this mean? Well, in the words of Apple, "It just got a while lot harder to take a bad photo".
And there are a great number of ways to take fantastic pics with these many cameras. Some of the highlights include a slo-mo feature, time-lapse, and expanded dynamic range. One notably convenient camera feature is the "QuickTake". This feature that makes it easier to take videos by holding the shutter while in photo mode. Then just swipe right and continue recording. The video quality of the new iPhone is classified as 4K quality at 60fps.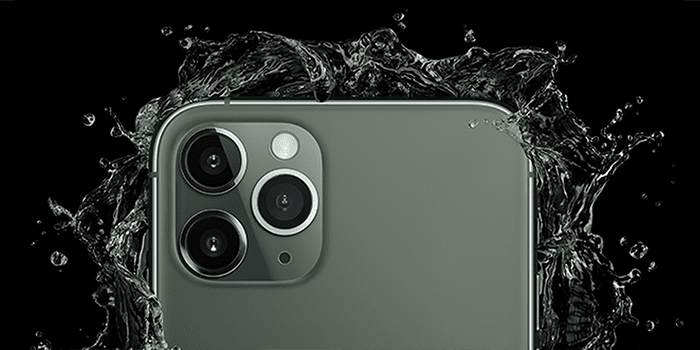 Battery Life
Leave your power bank at home. Seriously, you're not going to need it, if you've got this smartphone. The battery of the iPhone 11 lasts one hour longer than that of the iPhone Xs, while the iPhone 11 Pro delivers up to 4 hours more than the iPhone Xs. Meanwhile, the iPhone 11 Pro Max boasts the longest battery life in an iPhone ever. This mean machine leads the charge (so to speak) with a battery that outlasts the iPhone Xs Max by up to 5 hours.
This smartphone doesn't just hold a charge for longer - it charges up faster too! The iPhone 11 is equipped for wireless charging and only takes half an hour to recharge 50% of its beast of a battery.
iPhone 11 Price
Yeah, you probably just cringed at the thought of the price of Apple's latest smartphone star. About a year ago, along with the introduction of the iPhone XR, Apple also introduced a price gap between its entry-level smartphones and its more feature-rich models. Unfortunately, that gap is only getting wider in the case of the iPhone 11. Of course, the price for each model varies according to the size of its on-board storage: 64GB, 128 GB, and 256GB. 
With this in mind, here are the predicted costs of the iPhone 11 in South Africa: 
•
iPhone 11: 64GB - R16,499 / 128GB - R17,499 / 256GB - R20,499
•
iPhone 11 Pro: 64GB - R23,499 / 128GB - R26,499 / 256GB - R31,499
•
iPhone 11 Pro Max: 64GB – R25,499 / 128GB – R28,499 / 256GB – R33,499
Final Word From Phil
Looks like Apple's done it again. Here we have another iPhone powerhouse with all the bells and whistles and innovations we have come to expect from the smartphone giant. Want to get your hands on the iPhone 11? You probably won't be able to lay down hard cash on one, but with Phonefinder finding you the right smartphone contract, you can enjoy all the perks of the iPhone 11 or even the iPhone 11 Pro without wrecking your bank balance.