PROMOTED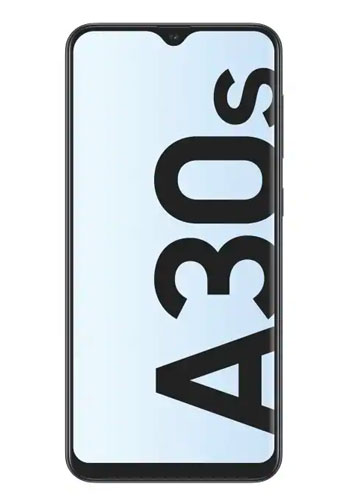 20GB Free data (for 30 days)

Free delivery

About Phonefinder
What is Phonefinder
Phonefinder is a free to use cell phone, data, and fibre to the home (FTTH) contract comparison service. Phonefinder gives you the opportunity to quickly find the right deal for your budget and needs. 
Phonefinder list every deal from the four major South African cell phone Network providers (Cell C, MTN, Telkom and Vodacom) making Phonefinder a one stop solution for anyone looking for a great affordable offer.
Phonefinder compares deals ranging from
-
Fibre to the Home (FTTH) contracts
How Does Phonefinder work?
Phonefinder lists deals from a multitude of service providers ranging from offers from LTE deals to SIM only, smartphone packages and FTTH. 
Phonefinder makes it easy for visitors to compare the best deals, apply for them online and be connected to the relevant service provider whose sales agents will be in touch to conclude the request.
Why Use Phonefinder?
Phonefinder makes it convenient to find the deal you need, and best of all we are a free to use service that takes the effort and time out of finding that perfect deal.
We have listed a few of the main reasons why we think Phonefinder should be your go-to service when searching for a new data, mobile, fibre or SIM only deal:
2)
Fastest way to compare the market for a deal
3)
Access to online exclusive deals
4)
Free delivery (for select Networks)
5)
Access to the Phonefinder Credit-Friendly Service (for declined clients)
6)
Online convenience (and safety)
Billing
Will Phonefinder ever bill me?
No.
Phonefinder is a free to use service. We will never ask for your banking details, and therefore never charge you for anything. Our service partners however will be in touch with you to sell you the offering you were interested in.
All billing transactions will be through our trusted service partners.
I was not approved but I am being billed?
If this is the case please email
info@phonefinder.co.za
so that we can investigate the matter. In the event of an error Phonefinder will rectify the mistake with the service provider.
My device has not been delivered
Approval Process
What are the requirements for my contract being approved?
Taking out a contract is like taking out a loan, especially if your contract comes with a smart phone device. The reason for this is that the Network Service Provider will have to fund your device over the period of the contract (usually 12 months).
For this reason, a credit check will be conducted by the Network so that they are confident in signing you onto their contract (loan).
To pass a credit check your financial affairs will have to be in order. Often the requirements are: 
1)
You are employed (for longer than 6 months)
2)
You earn over R7,500 per month, 
3)
You are not blacklisted or under debt review
4)
You have a valid SA ID (not only a passport)
5)
You have a valid SA banking account
6)
You have a valid SA address (RICA)
7)
You may be self-employed (however only through a company infrastructure such as a PTY (LTD)
How will I know if I qualify?
The service provider will contact you via SMS (and via a telephone call should you pass).
Please allow the Network up to 24 hours to complete the credit check.
What if I do not meet the requirements?
This is where the Phonefinder Credit Friendly Service comes in.
We will assist where possible by passing you on to one of our other trusted service providers (Credit Friendly Service Providers), who will try their best to assist you in getting a contract deal.
If I am declined on one Network, will another approve me?
Each cellular Network provider will conduct their own credit check and have their own set of requirements that must be met. 
If you are declined by one Network, then do not lose hope. Phonefinder will apply on your behalf with a different Network where you may potentially be successful.
I am blacklisted can you help?
In some cases, yes, we can.
To know for sure, we will need to pass you though the Phonefinder Credit Friendly Service to request that our team of service providers contact you with options they have for you.
I am a student, can I apply?
Students can apply for a cell phone contract so long as they meet the approval conditions.
Alternatively, a guardian can apply in your name (but they will have to meet the approval conditions).
How can I improve my score?
Phonefinder has partnered with Clear Score who offer free credit reports and tips on how to improve your score. We recommend signing up and starting your journey towards a great credit score.
Being Called
Why have I not been contacted?
Please allow for us to 24 hours for your credit check to be processed.
There are sometimes valid reasons for a delayed sales call, however we are always on your side and would like to help speed up the process. If, after 24 hours you are still waiting for a phone call then please email us at info@phonefinder.co.za so that we can chase up for you.
Sales call got cut, and I have not been called back
This may happen from time to time due to power cuts and bad connections. If this happens to you please email us at
info@phonefinder.co.za
so that we can get an agent to call you right away.
Value Added Services
What are Value-Added Services?
Value-Added Services (VAS) enhance the experience on your new Smartphone.
VAS offers you services like Wi-Fi Hotspots, cheaper call rates and Smartphone damage cover.
Do I have to purchase VAS?
No. 
Whether you accept or decline the Value-Added Services being offered has absolutely no impact on the outcome of your contract application, as these services are being offered as a separate service to your cell phone contract deal.
How can I cancel VAS?
Should you have opted in for VAS but now wish to cancel your order you are welcome to cancel. We have made the process easy and fast