Supercharge Your Internet Experience!
Find fast, reliable and uncapped fibre internet for your home! Get the speed you need for streaming Netflix, listening to music, gaming or catching up on work. Unlimited fibre deals from R599pm!
Features

Boost Your Streaming
Make buffering a thing of the past with fast, easy Fibre Connection.

Boost Your Music
Listen to all your favourite tracks with no dramatic pauses!

Boost Your Gaming
Keep your troops on the move with speedy sufficient Fibre connection

How to choose your line speed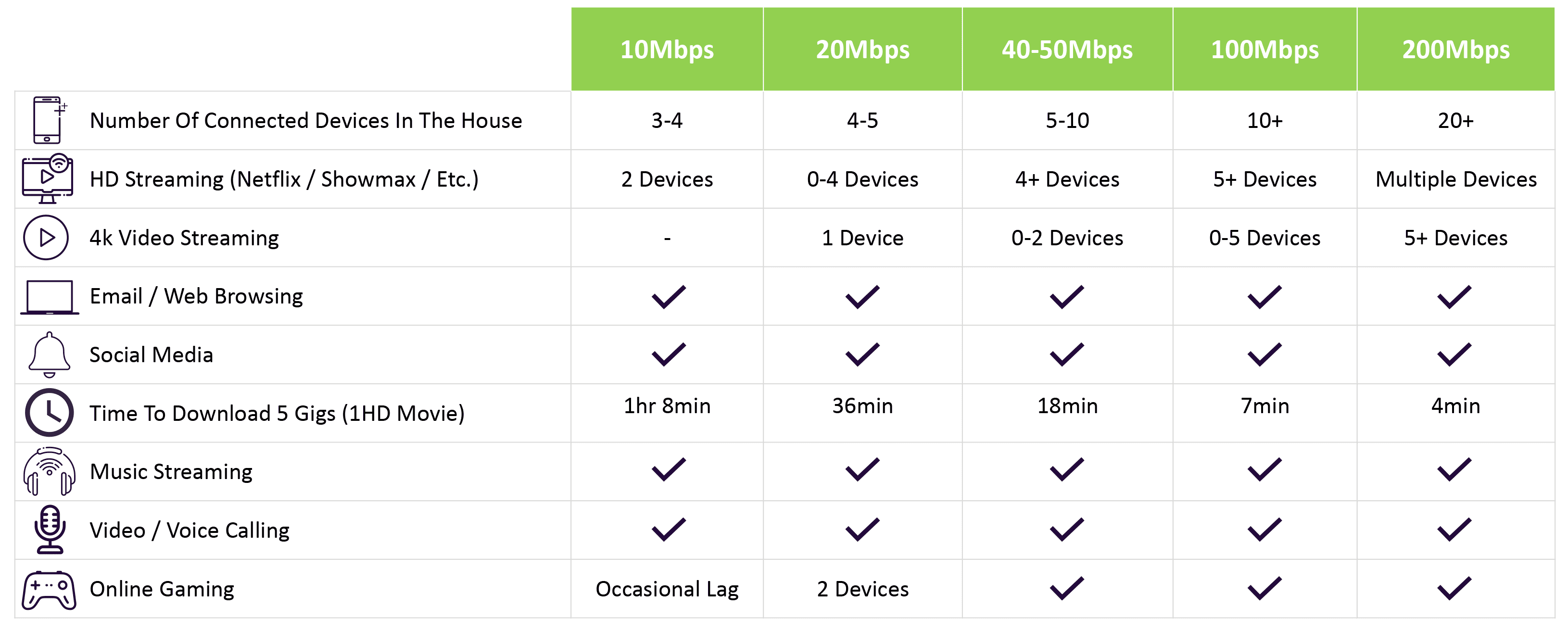 Gallery