PROMOTED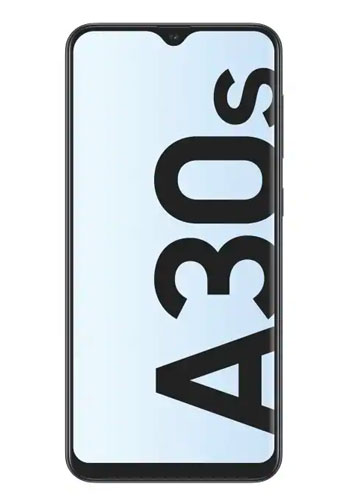 Free delivery

20GB Free data (for 30 days)
Samsung Galaxy A20: Specs and Features 

While we might not all get our hands on the latest Samsung with all the bells and whistles, Samsung comes through with its mid-range A and J series smartphones and Phonefinder comes through with incredible smartphone contract deals with Samsung and other big brands.
You may have seen Samsung Galaxy A's and J's on the more affordable side of Samsung's price spectrum, but don't be fooled. Although the focus is on affordability (especially with the Samsung J-series), these smartphones still deliver on the quality we know and love from a Samsung mobile phone (especially with the Samsung Galaxy A-series).
Today, we're taking a look at one of their most popular mid-range models to date: the Samsung Galaxy A20. 
Samsung Galaxy A20 Specs
OS:  Android 9.0 (Pie)
CPU:  Exynos 7 Octa 7884
Display:  6.4-inch Super AMOLED (720x1560)
RAM:  3GB
Internal storage:  32GB
Micro SD:  yes, up to 512GB
Camera:  (front) 8MP (f/2.0), (back) 13MP (f/1.9) and 5MP (f/2.2)
Battery:  4000mAh
Samsung Galaxy A20 Features
Top of everyone's list of favourite features on any Samsung smartphone has to be the cameras. While not the photographic rival of the Samsung S10 series, the Samsung Galaxy A20 still brings some impressive specs to the table. The A20 features an 8MP front camera lens and two lenses on the back (13MP & 5MP wide-angle) as well as an LED flash. These lenses are equipped with auto-focus, which fine-tunes the focus of every shot.
This smartphone ups its security with a rear-mounted fingerprint sensor, which is one of the simplest and most secure measures to protect your phone. A proximity sensor detects when a user is holding the phone near their face during a call. This handy feature turns off the display to prevent unwanted keypad presses, while optimising the battery power reserved for the display.
You won't have to worry about this phone dying on you too soon during load shedding. The A20's 4000mAh battery can easily hold a charge for longer than a day. With its fast-charging support, you can reclaim 35% of your battery's charge in the first 30 minutes and completely recharge within 2 hours.
Samsung Galaxy A20 Design
When Samsung launched their A-series, they aimed to offer a series of affordable smartphones that look just like the company's more expensive flagships. While this device doesn't feel cheap, the A20's plastic casing stands in stark contrast to the Gorilla Glass on the Samsung S10. If you plan on getting this smartphone, make sure you get a case with it – this sucker scratches easily.
All bumps and scratches aside, this smartphone still boasts some very attractive features. It maximises its 6.4-inch Super AMOLED display by placing its 8MP front-facing camera in a U-shaped notch at the top of the screen. While the 1560 x 720 resolution isn't as sharp as the FHD+ display of the Samsung Galaxy A50, it's colour reproduction and brightness are a solid win. The A20 also features a dark mode that is easy on the eyes, especially at night.
Final Word From Phil
While, the A20 doesn't have all the quirks of the S10, Samsung definitely delivers on its promise of quality smartphones for a lower price. If you're looking for a good smartphone contract deal on this or any other Samsung model, compare your options with Phonefinder.
Related Articles: